Eight Questions to Ask When Hiring a Construction or Engineering Outsourcing Firm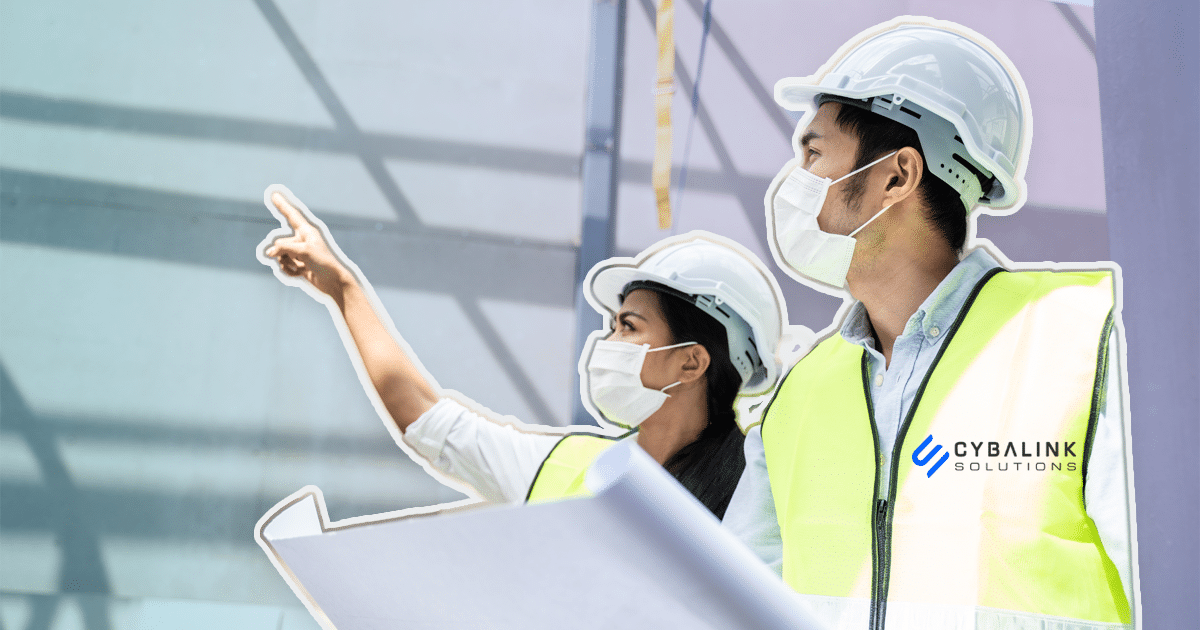 Do you want to outsource construction work? Perhaps you have the need for an engineering outsourcing solution?
These are the questions you need to ask before choosing a provider. Outsourcing offers an array of benefits to your construction or engineering company. The lower cost of labour means that you have lower overheads for your projects. That means you can improve profit margins or make your pricing more competitive. You also gain access to a global pool of talented professionals who can help your company to grow. However, it's crucial that you make the right choice when selecting a company to work with. With the right outsourcer, you'll have access to amazing talent and the guidance you need to leverage it. But with the wrong outsourcer, it becomes difficult to find engineering outsourcing solutions. The same goes for those in construction. Remember that your outsourced staff still represent your company. They're as much a part of your team as you onshore staff. That means their work affects your brand. It's essential that you work with an appropriate partner to maintain your brand's strength. It all starts at the interview stage. You'll have the opportunity to ask questions of any outsourcer you consider. These are the eight that you need to ask to feel confident about the choice you make.
Question #1 – How Long Have You Worked in Outsourcing?
You cannot underestimate the importance of experience for outsourcing in the construction industry. The same goes for engineering. Both sectors have very specific requirements in terms of the talent they're looking for. An inexperienced outsourcer may not fully understand those requirements. This question gives you immediate insight into the depth of the provider's experience. Ideally, they'll tell you that they have several years of experience. Plus, they may pull up some examples of clients that they've worked with. In asking this question, you're also testing the breadth of that experience. While you're looking for an industry specialist, you also want to work with someone who offers versatility. For example, an engineering outsourcing solution often requires more than just drafting. You may need to build an admin team or even create a human resources solution. Again, an experienced outsourcer understands these varied requirements and can account for them.
Question #2 – How Much Experience Do You Have in My Industry?
If you're quizzing a specialist outsourcer, you may get the answer to this question when you ask the first question. However, this follow-up question becomes very important when talking to a general provider. As mentioned, you have some specific industry-related needs to fulfil. In some cases, a general provider simply won't have the ability to find the right talent. You're looking for any evidence that the outsourcer has done work for an engineering or construction company. If they claim they have, ask for more information. Ask them about the depth of their construction or engineering outsourcing solution. Discuss the specific challenges they faced when working in your industry. You're looking for them to use relevant terminology and present specific challenges. If they go the generic route, it's possible that they don't have the experience that you require.
Question #3 – How Long Have You Had Your Clients For?
There's no better indicator of an outsourcer's quality than their relationships with their clients. A client that isn't getting what they need will soon move onto somebody else. But if the outsourcer provides a great service, they'll have several multi-year relationships. That's what you're looking for when you ask this question. The provider should be able to tell you about the long-standing relationships that they have with several clients. They may not be able to provide specific details due to confidentiality concerns. However, they should understand the importance of building partnerships. Furthermore, they should want to work towards long-term goals. Be very wary of any company that doesn't have long-term clients. When you outsource construction or engineering, you're looking for a provider to help you grow. An outsourcer that seems to end its partnerships after a couple of months may not be able to do that. Plus, these short relationships suggests previous clients didn't get everything they needed.
Question #4 – Has Anybody Left Your Company?
This is the perfect follow-up question after asking how long the outsourcer has had their key clients for. With this question, you're continuing to figure out what it's like to work with the provider. Transparency is the key here. An outsourcer may try to tell you that they have a 100% hit rate with clients. Or they may try to brush over projects that didn't work out as well as they'd hoped. In both cases, you have the right to feel a little sceptical. You know that not all business relationships work out. A provider that claims to have a perfect record might have something to hide. A good engineering outsourcing company will offer a more honest response. They'll tell you that if they've had clients leave. Plus, they'll give you the exact reason for the relationship breaking down. If they accept a portion of the blame, it's actually a good sign. This shows that they learn from mistakes and aren't likely to make them again. Of course, this question may also reveal issues that could cause you not to want to work with the provider.
Question #5 – Do You Have Any Specialities?
We've touched on the importance of specialities above. However, it's worth asking the direct question. Whether you want to outsource construction or engineering, you need access to professionals. And those professionals often need to have certain qualifications. A specialist has more experience in finding what you're looking for. There are other practical reasons for working with a specialist. A general provider could still offer what you need. However, they're likely going to have to undertake a learning period to do it. You may have to spend time teaching them what to look for. That's time that a specialist could spend on creating your solution. And again, the experience factor is at play here. Specialist engineering outsource providers understand the challenges in your industry. This leaves them well-placed to offer a great solution.
Question #6 – Can I Speak to Any of Your Long-Term Clients?
Third-party feedback is always helpful when you're trying to make a decision. After all, your conversation with an outsourcer is essentially an extended sales pitch. They're trying to impress you with what they've achieved. As such, you're not getting an unbiased opinion on their true qualities. This question opens the door to that opinion. An existing client can paint a more realistic picture of what it's like to work with the outsourcer. They'll tell you about the specific construction or engineering outsourcing services they needed. Plus, they can tell you how the outsourcer confronts key challenges in the process. Unfortunately, some clients may have confidentiality agreements in place that prevent such conversations. In that case, look for testimonials on the outsourcer's website. You may also be able to supplement this information with reviews that you find online.
Question #7 – What is Your Process?
You want your engineering outsourcing provider to demystify the process as much as possible. This question gives them the opportunity to do that. Most outsourcers have a fairly standard process in place for how they locate and recruit talent. Ideally, they'll provide you with a step-by-step process with details about why each step is so important. Specialists should also be able to discuss steps that relate to their specialisation. Take those involved in outsourcing in the construction industry as an example. Ideally, they'll tell you about the specific qualifications that they look for when outsourcing certain roles. This question also provides insight into the outsourcer's workflow. You want to work with a company that matches your own workflow as much as possible. Use this question to find out how adaptable the provider is.
Question #8 – What Are Your Prices?
Lower costs are one of the key benefits of outsourcing. However, going for the cheapest solution possible isn't always the best idea. Use this question to find out where the provider falls on the pricing spectrum. Those at the lowest end may have more concern for securing a contract than they do for fulfilling it. However, there are also some outsourcers who may charge more than they should for certain services. Try to get general quotes from several providers before asking this question. This should give you an idea of the sort of pricing that you can expect for your engineering outsourcing solution. If a provider offers a lower estimate, ask them why they're able to make these savings. If they're a long way above, quiz them on what makes them confident enough to charge more than the average.
Work With a Partner That Has the Right Answers
There's a simple point to all of these questions. You want to find out as much about your potential partner as possible before signing a contract. That means understanding how they work and what they have to offer. The more confidence you have at the beginning, the easier it is to create a great outsourcing solution. Cybalink has the answers to any questions that you may have.
---
Get in touch

today to book a confidential call with our co-founders

Kim Lombardi

and

John Rodgers

.
If you are considering outsourcing and find talent like Karl, start your outsourcing journey today with this e-book.
Checkout our
Related post